Maximize the Value of your portfolio
Growing your net worth through property investments can prove lucrative, but any savvy investor understands the need for high quality management services. Addressing the needs of a growing portfolio of rental homes often proves to be a full-time job on its own, preventing you from focusing on further growing your business. Instead of trying to juggle your operational needs, let us take the reigns. 
As property investors, we understand the challenges you face purchasing property. We work directly with our investors, providing support and guidance for buying decisions. Better yet, we've formulated our property management packages specifically with our clients in mind. We've been in your shoes and know what you need to run a successful rental business. 
Learn More About Investor Solutions
Let Us Handle Your Marketing Needs
We've thrown away the old methods for finding tenants, and we instead use an assortment of cutting-edge tools that allow us to connect with renters faster than ever before. All of your vacancies with be posted online and syndicated to the most popular classified sites. We also use traditional advertising and signage to maximize exposure. 
Never Worry About Maintenance 
Simply put, you do not have the time to waste responding to maintenance calls and trying to put your tenants at ease. Instead, allow our experienced team to handle the day-to-day repairs of your rental properties. We will keep your renters satisfied and protect your property. If you're embarking on an ambitious renovation project, we can also help with the rehabs.
 Easily Keep Tabs on Your Finances
With a portfolio of properties on your hands, it can be challenging to carefully monitor cash flow and expenses. We simplify the process, with online portals that provide 24/7 access to your account statements. We also offer customized support from our in-house CPA, who advises on longterm investment strategies to keep your business profitable.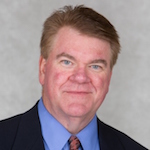 It's Been a Pleasure Working with Tyler
Tyler Zindars has been a business customer of our Bank since 2011. Tyler does quality restoration work and his properties are in excellent condition when his tenants move in.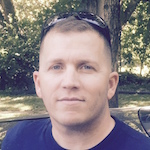 Tyler Zindars Sets the Standard
Mr. Zindars displayed the utmost professionalism, personal attentiveness, and haste to emergencies I have encountered ever with a landlord. Tyler sets the standard of how a property owner should treat tenants.
Discover the Market Value of Your Property
Reach out today to schedule a free consultation.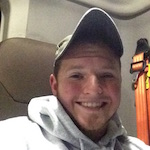 A nice and quiet neighborhood
The property is well managed and maintained. Tyler is a very good landlord and I would recommend him to anyone. He has been very prompt and understanding of my concerns.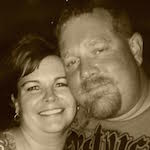 We've Rented with Zindars for 2 Years
Zindars Properties is a great company to rent from. Anytime we needed something fixed or done, Zindars Properties was right there. The house we rented was completely remodeled and clean when we moved in.
THE ZINDARS ARE CARING PEOPLE
"I have been a tenant of Zindars Property Management for 4 yrs. They have always been responsive to any maintenance requests I,ve had, which have been few since the property is so well maintained inside and outside. It was beautifully updated when I moved in with quality materials. I have been proud to call it my home. I highly recommend any home or apartment that they manage. It has been a very positive experience for me. And, I must add that Tyler and Alexis Zindars are caring people who truly want their tenants to be happy in their properties, Jessica, who is their indispensable assistant, is pretty great too!"
-Cheryl Sprague, Satisfied Tenant
Learn how we can help you maximize your property's potential: 217-274-7089