Property Management Services
Comprehensive answers for your property
Handling the needs of a rental property often proves overwhelming. If you're tired of the DIY management approach, why not discover how our full-service property management options can help you meet your financial goals. With the Zindars Property Management team at your side, you'll also experience the peace of mind that comes from having a trusted partner working on your behalf. 
Tenant Screening
Prescreen all potential tenants by phone, email, or walk-in
Show your rental property to all tenants
Have each potential tenant fill out complete rental application
Conduct thorough background and credit checks
A: Verify identity of each individual over 18 years of age

B: Pull credit report and full payment history
C: Review history of judgements and criminal convictions
D: Check for unlawful detainer and eviction history with county
E: Verify Income and current employment
     • Contact employer to verify employment
     • Collect two most recent pay stubs (tax returns if self-employed)
F: Contact past landlords to learn about renters behavior,payment history, property condition
Lease Signing
Secure tenants deposit with certified funds and secure deposit prior to move-in and deposit security funds in escrow during lease term.

Prepare lease agreement and have tenants/management sign it

Issue keys to tenant

Provide move-in information to tenants

Ensure tenants change utilities over to their name during lease term
Lease Enforcement
Collect Rent
Actively attempt to collect unpaid tenant balances
Enforce lease terms
Enforce city ordinances/violations
Act as designated point of contact for tenant
Post legal notices/assist with evictions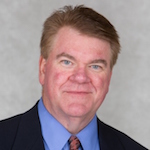 It's Been a Pleasure Working with Tyler
Tyler Zindars has been a business customer of our Bank since 2011. Tyler does quality restoration work and his properties are in excellent condition when his tenants move in.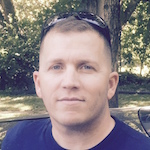 Tyler Zindars Sets the Standard
Mr. Zindars displayed the utmost professionalism, personal attentiveness, and haste to emergencies I have encountered ever with a landlord. Tyler sets the standard of how a property owner should treat tenants.
Discover the Market Value of Your Property
Reach out today to schedule a free consultation.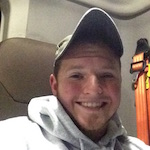 A nice and quiet neighborhood
The property is well managed and maintained. Tyler is a very good landlord and I would recommend him to anyone. He has been very prompt and understanding of my concerns.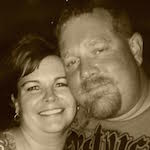 We've Rented with Zindars for 2 Years
Zindars Properties is a great company to rent from. Anytime we needed something fixed or done, Zindars Properties was right there. The house we rented was completely remodeled and clean when we moved in.
Learn how we can help you maximize your property's potential: 217-372-5853