Don't Hire the Wrong Property Manager
Partner with a company that delivers tangible results, backed with guarantees
Tenant Placement Plan
- Lease Only -
One month's rent
Premarketing Inspection
Market Analysis & Rental Rate Recommendation
Marketing Photos
Multi-channel Marketing
Property Showings
Full Screening, with Credit & Background Checks
Lease Preparation & Signing
Initial Funds Collection
Move-in Inspection
Full Service Management Plan
- Our Most Popular -
10%
of collected rent*
*Discounted (50%) Tenant Placement. Tenants Guaranteed for 6 months.
Tenant Credit Bureau Reporting
Monthly & Annual Statements
Direct Deposit ACH Owner Payments
Bill Payments for Recurring Expenses
Secure Online Account Access
Maintenance Coordination
24/7 Emergency Response
Posting Notices
3 Inspections Per Year: Move-in/One month, 6 month, and Move-out/12 months per one year lease.
Eviction Oversight
Full Service & Beyond Plan
- Our Premier Plan -
12%
of collected rent*
*Discounted (50%) Tenant Placement. Tenants Guaranteed for 6 months.
Includes All Services in Full Service Plan
Video Advertising
One Additional Inspection Per Year
Eviction Coverage (Up to $750)
We Offer Affordable Options for Property Owners
At Zindars Property Management, we strive to provide comprehensive property management solutions to fit every budget. Whether you're a single homeowner in need of a helping hand, or you're a busy real estate investor seeking a partner to oversee your portfolio, our team is equipped with the right resources and tools to help you succeed.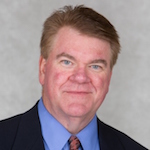 It's Been a Pleasure Working with Tyler
Tyler Zindars has been a business customer of our Bank since 2011. Tyler does quality restoration work and his properties are in excellent condition when his tenants move in.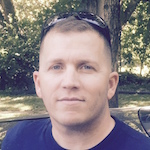 Tyler Zindars Sets the Standard
Mr. Zindars displayed the utmost professionalism, personal attentiveness, and haste to emergencies I have encountered ever with a landlord. Tyler sets the standard of how a property owner should treat tenants.
Discover the Market Value of Your Property
Reach out today to schedule a free consultation.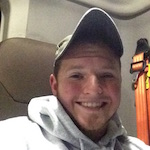 A nice and quiet neighborhood
The property is well managed and maintained. Tyler is a very good landlord and I would recommend him to anyone. He has been very prompt and understanding of my concerns.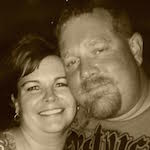 We've Rented with Zindars for 2 Years
Zindars Properties is a great company to rent from. Anytime we needed something fixed or done, Zindars Properties was right there. The house we rented was completely remodeled and clean when we moved in.
Learn how we can help you maximize your property's potential: 217-372-5853