Multifamily Property Management
We focus on improving performance
Looking for a management team that has the experience to manage a multi-unit property? We were property investors before we were property managers.  We will consult with you to help you find an effective strategy to improve your cash flow and drive the bottom line.
We Find Better Tenants
Choosing the wrong tenant often proves costly. Evictions cost thousands in legal fees and lost rent, and turnover can be expensive. We use traditional and online marketing channels to promote your property. We screen tenants thoroughly, verifying employment and work history, and reviewing past rental history.  Additionally, we perform regular inspections of rental units to ensure each property is maintained. 
We Offer Better Financial Systems
We've put systems in place to improve tenant satisfaction and give our clients access to account information around the clock. Our online portals allow tenants to pay rent and make maintenance requests, while homeowners can review cashflow, income and expense reports, and direct deposit options.
We strive to simplify financial operations for our customers, and even offer dedicated support from our CPA, who can advise on longterm investment strategies.
Need Help? We Specialize in Landlord Rescues
Let us help you rescue that low-performing asset and turn it around. Are your occupancy levels below 90%? Do you have vacant units that need repaired and quickly rented to qualified tenants? We can help with our landlord rescue plan. From day-to-day operations to leasing, asset preservation, and financial management, we offer solutions to meet your property needs.
We'll establish  a comprehensive marketing plan to help your property get exposure, and look for ways we can maximize your revenue. We'll also establish a maintenance strategy to protect your investments.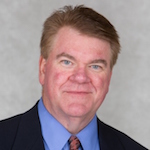 It's Been a Pleasure Working with Tyler
Tyler Zindars has been a business customer of our Bank since 2011. Tyler does quality restoration work and his properties are in excellent condition when his tenants move in.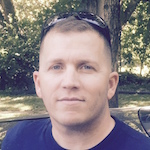 Tyler Zindars Sets the Standard
Mr. Zindars displayed the utmost professionalism, personal attentiveness, and haste to emergencies I have encountered ever with a landlord. Tyler sets the standard of how a property owner should treat tenants.
Discover the Market Value of Your Property
Reach out today to schedule a free consultation.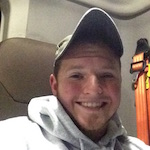 A nice and quiet neighborhood
The property is well managed and maintained. Tyler is a very good landlord and I would recommend him to anyone. He has been very prompt and understanding of my concerns.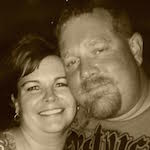 We've Rented with Zindars for 2 Years
Zindars Properties is a great company to rent from. Anytime we needed something fixed or done, Zindars Properties was right there. The house we rented was completely remodeled and clean when we moved in.
THE ZINDARS ARE CARING PEOPLE
"I have been a tenant of Zindars Property Management for 4 yrs. They have always been responsive to any maintenance requests I,ve had, which have been few since the property is so well maintained inside and outside. It was beautifully updated when I moved in with quality materials. I have been proud to call it my home. I highly recommend any home or apartment that they manage. It has been a very positive experience for me. And, I must add that Tyler and Alexis Zindars are caring people who truly want their tenants to be happy in their properties, Jessica, who is their indispensable assistant, is pretty great too!"
-Cheryl Sprague, Satisfied Tenant
Does your property need major repairs? We can coordinate with our in-house maintenance to get items repaired quickly. We also work with outside contractors for larger projects to get a project completed on a deadline. Ready to get started and learn how we can make your property profitable? Give us a call today: (217) 372-5853