We Manage PRoperties in
Champaign, Illinois
A full-service property management firm serving East Central Illinois
"We build financial freedom, one property at a time." - Tyler Zindars, CEO
Learn About Champaign Property Management Options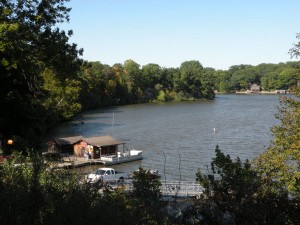 Champaign is a vibrant community in Central Illinois, often associated with the University of Illinois and Urbana-Champaign. The tenth-largest city in the state, Champaign is home to approximately 85,000 residents. In addition to its active student community, Champaign is also an important business destination, with a number of recognizable firms operating in the area. 
Founded in 1855, Champaign first developed alongside the Illinois Central Railroad. Today, the city attracts residents from across the state seeking economic and academic opportunities. In addition to the University of Illinois Urbana-Champaign, Parkland College also sits in Champaign, with some 18,000 students enrolled. Champaign is also home to a thriving technology industry, and a number of agricultural businesses have operations in the area, including Caterpillar, Dow Chemical, and Deere & Company. 
Real Estate in Champaign, IL
Champaign offers a wide assortment of housing options, including multifamily properties and single-family homes. The local population includes students, families, and retirees. Real estate investors considering purchasing property in Champaign are often attracted by the large influx of new residents seeking affordable rental properties each year. 
In order for landlords to turn a profit, it's essential to address the many challenges rental homes pose. Many homeowners first take the DIY management route, only to find themselves overwhelmed by the day-to-day needs of the rental property. Others attempt to flip a distressed property to make a handsome profit, but find themselves stuck along the way, facing countless hiccups and obstacles. 
Choose Zindars Property Management
Ready to experience a different side of home ownership? Turn to the professionals at Zindars Property Management and let us maximize the earning potential of your property. We're experienced experts and have transformed countless properties across East Central Illinois into beautiful rental units. We're a small team that delivers tangible results for our clients. 
Schedule a free consultation with us and learn how we can help you to grow. Whether you're juggling a large portfolio of local rental properties, or you simply need help with a single home, we have customized full service property management packages you'll love. We treat our clients like partners in our business—we're passionate about helping you succeed. 
Get Started
Ready to obtain your free quote? Call us today: (217) 372-5853
Discover Our straight forward approach
---
We cover all aspects of property management.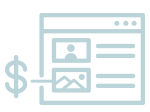 Advertising & Marketing
We use the latest technology & internet marketing techniques to connect with high-quality tenants. We also monitor lead sources & develop marketing plans to maximize our advertising footprint.

Property Management
Mitigate your portfolio's maintenance expenses by partnering with our experts and provide real-time alerts for our clients. Furthermore, we maintain a 24-hour response rate & use an in-house team to keep costs low.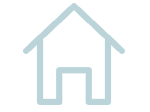 Rental Rehabs
Capitalizing on foreclosed homes and distressed properties is our forte. With extensive experience renovating rental homes, we unleash investment potential for our clients and create the right environment for sustained longterm gains. 
Our Experience Speaks for Itself
---
We don't simply make big promises—we deliver impressive results
Breathing new life into neglected properties is merely one of our specialties. We've transformed countless rental homes across Central Illinois, trading outdated decor and unappealing home interiors for stunning designs that appeal to a wide audience of potential renters.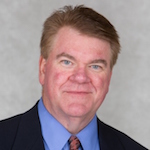 It's Been a Pleasure Working with Tyler
Tyler Zindars has been a business customer of our Bank since 2011. Tyler does quality restoration work and his properties are in excellent condition when his tenants move in.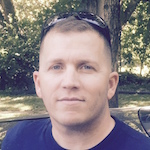 Tyler Zindars Sets the Standard
Mr. Zindars displayed the utmost professionalism, personal attentiveness, and haste to emergencies I have encountered ever with a landlord. Tyler sets the standard of how a property owner should treat tenants.
Discover the Market Value of Your Property
Reach out today to schedule a free consultation.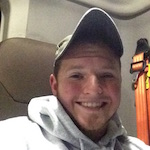 A nice and quiet neighborhood
The property is well managed and maintained. Tyler is a very good landlord and I would recommend him to anyone. He has been very prompt and understanding of my concerns.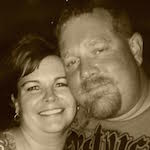 We've Rented with Zindars for 2 Years
Zindars Properties is a great company to rent from. Anytime we needed something fixed or done, Zindars Properties was right there. The house we rented was completely remodeled and clean when we moved in.
THE ZINDARS ARE CARING PEOPLE
"I have been a tenant of Zindars Property Management for 4 yrs. They have always been responsive to any maintenance requests I,ve had, which have been few since the property is so well maintained inside and outside. It was beautifully updated when I moved in with quality materials. I have been proud to call it my home. I highly recommend any home or apartment that they manage. It has been a very positive experience for me. And, I must add that Tyler and Alexis Zindars are caring people who truly want their tenants to be happy in their properties, Jessica, who is their indispensable assistant, is pretty great too!"
-Cheryl Sprague, Satisfied Tenant
Why Choose Zindars Property Management?
---
Our commitment to transparency defines how we operate.
We Deliver Fantastic Customer Service
The property management business is a people business. By keeping tenants happy, we're able to reduce turnover rates, ensure satisfaction, and keep your property protected. Happy customers take better care of their homes, and we work hard to guarantee every customer we serve receives the best experience possible. 
Cutting-Edge Technology Keeps Us Efficient
While the fundamentals of property management haven't changed, the tools and resources available to modern landlords can help keep costs controlled and streamline efficiency. From marketing our properties to answering maintenance requests, we're one of the only local firms using dynamic digital tools to deliver a higher quality product.
Our Unrivaled Rehab Expertise Generates Real Returns
We're passionate about transforming distressed properties into appealing rental homes. Whether your unit needs extensive renovations or you simply want to protect long-term earning potential, let us leverage our industry contacts and experience to keep your property performing optimally. 
Frequent Inspections Protect the Value of Your Investment
Unlike many property managers who only visit their rental homes when a problem arises, our full-service management packages include three annual inspections. These visits give our team the opportunity to perform a comprehensive review of the home and identify issues that could escalate if not addressed. This approach can save thousands.
We Carefully Monitor Your Financial Health
Handling the income and expenses associated with your investment portfolio shouldn't feel like an impossible mission. We document expenses and provide 24/7 access to account statements through our owner and tenant portals. We also offer convenient payment solutions like direct deposit, and all of our accounting processes are overseen by a CPA. 
We're a Family-Owned Business
Don't entrust your property investment to an impersonal firm that treats you like a number in the crowd. Instead, opt for the personalized service only a small team can provide. We work one-on-one with our clients to find the best solutions for meeting the needs of their rental property. 
Learn how we can help you maximize your property's potential: 217-274-7089