Times are changing 'quickly.' You use to be able to place an ad in the newspaper or just plant a sign in the yard and rent your property. However, we want to maximize the reach of your investment property and the internet is the place to do it.
We take a strategic and measurable approach to marketing your home. We learned early on that when marketing a location, it is very important to track your lead sources so you can maximize your reach and measure results and the return on marketing dollars to increase your qualified leads and potential customers. We use creative brochures, well-placed internet listings, and social media to draw high quality traffic to our rental listings. giving us a greater reach and a stronger rental pool for choosing applicants.
Learn What We Do to Get Your Property Leased
Attend an On-Site Property Evaluation
Meet owner at property
Provide feedback on potential tenant issues
Identify any safety concerns or maintenance issues
Provide data on local rental rates
Discuss listing property for rent and method
We Prepare the Marketing Material
We will put together a listing highlighting the best features of the property.

 We will prepare video that will be embedded on listing sites.

 We will document lease terms and property amenities.

 We will promote your listing online through our local MLS, which is available to more than 400 real estate agents in the area
We Manage Advertising Campaigns & Lead Results
We will list your property on free local and national websites.
List the property on paid local and national websites.
Place a sign in the yard
Capture and document lead traffic.
Analyze lead traffic and partner with owner to make adjustments where necessary.
We Perform Property Showings In Person
Prequalify prospective tenant prior to setting up a showing.

 Execute property showing.

 Notify owner or current tenant.

 Provide feedback to owner after showing.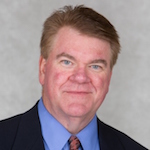 It's Been a Pleasure Working with Tyler
Tyler Zindars has been a business customer of our Bank since 2011. Tyler does quality restoration work and his properties are in excellent condition when his tenants move in.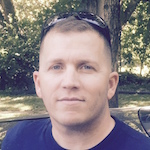 Tyler Zindars Sets the Standard
Mr. Zindars displayed the utmost professionalism, personal attentiveness, and haste to emergencies I have encountered ever with a landlord. Tyler sets the standard of how a property owner should treat tenants.
Discover the Market Value of Your Property
Reach out today to schedule a free consultation.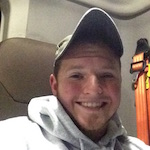 A nice and quiet neighborhood
The property is well managed and maintained. Tyler is a very good landlord and I would recommend him to anyone. He has been very prompt and understanding of my concerns.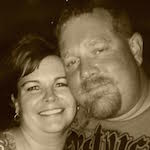 We've Rented with Zindars for 2 Years
Zindars Properties is a great company to rent from. Anytime we needed something fixed or done, Zindars Properties was right there. The house we rented was completely remodeled and clean when we moved in.
THE ZINDARS ARE CARING PEOPLE
"I have been a tenant of Zindars Property Management for 4 yrs. They have always been responsive to any maintenance requests I,ve had, which have been few since the property is so well maintained inside and outside. It was beautifully updated when I moved in with quality materials. I have been proud to call it my home. I highly recommend any home or apartment that they manage. It has been a very positive experience for me. And, I must add that Tyler and Alexis Zindars are caring people who truly want their tenants to be happy in their properties, Jessica, who is their indispensable assistant, is pretty great too!"
-Cheryl Sprague, Satisfied Tenant
Learn how we can help you maximize your property's potential: 217-274-7089