You'll Love Working with us
Meet the team working behind the scenes at Zindars Property Management.
Tyler Zindars
Tyler oversees all of the day-to-day operations of Zindars Property Management. A passionate real estate expert, Tyler began his career 2005, building and managing vacation rental properties in Jamaica. He attended Illinois Wesleyan University, where he majored in International Business. He holds an Illinois Real Estate Managing Brokers License and is a member of the Illinois Association of Realtors and Champaign County Association of Realtors, as well as several professional real estate organizations
Tyler loves spending time with his young daughter Mariah and his wife Alexis. When he isn't looking for his next project, he enjoys boating and golfing and attending Illinois basketball games.
Neal Kuester
Feller & Kuester CPAs LLP is an accounting firm located in Champaign, Illinois that provides personalized tax, bookkeeping, and payroll services. Neal Kuester, CPA, is a partner at Feller & Kuester CPAS LLP. Neal graduated from the University of Illinois in 2007 with a Master of Accounting Science. Prior to joining Feller & Kuester CPAs LLP, Neal was with a large, regional accounting firm for five years. In 2012, Neal joined with Stan Feller, due to his desire to work more hands-on with clients. Neal works diligently overseeing our financial operations, implementing best practices and ensuring our accounting processes meet the established industry standards.
Neal enjoys spending time with his wife Deanna and daughter Gretchen.
Alexis Zindars
Alexis graduated from Olivet Nazarene University in 2007 with a bachelors degree in Education, and after beginning her teaching career, furthered her education to become certified in the area of Special Education. She has an interest in Interior Design and often assists in the redesign of rehabbed properties, ensuring the colors and materials match the theme and layout of the property. She also plays a pivotal role helping the management team market and lease rental properties. Her duties include processing applications, preparing contracts, reviewing them with tenants, and handling tenant correspondences.
Alexis enjoys spending time with family and being a new mom to daughter Mariah.
Learn More about Zindars Property Management

Tyler Zindars began his career in real estate in 2005, building guest villas and managing a family operated full-service destination wedding resort in Jamaica. He personally oversaw and managed more than 250 destination weddings, while consistently providing a high level of service to thousands of guests over the years. 
After returning to the United States in 2010, Tyler began buying and rehabbing bank foreclosures and distressed property in East Central Illinois, building a portfolio of rental properties. After identifying a need for responsive, customer service orientated property management, Tyler decided to launch Zindars Property Management in 2015. We strive to help investors and homeowners to better manage their rental investments, using the latest technology.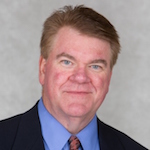 It's Been a Pleasure Working with Tyler
Tyler Zindars has been a business customer of our Bank since 2011. Tyler does quality restoration work and his properties are in excellent condition when his tenants move in.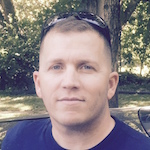 Tyler Zindars Sets the Standard
Mr. Zindars displayed the utmost professionalism, personal attentiveness, and haste to emergencies I have encountered ever with a landlord. Tyler sets the standard of how a property owner should treat tenants.
Discover the Market Value of Your Property
Reach out today to schedule a free consultation.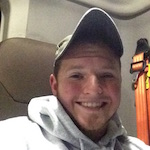 A nice and quiet neighborhood
The property is well managed and maintained. Tyler is a very good landlord and I would recommend him to anyone. He has been very prompt and understanding of my concerns.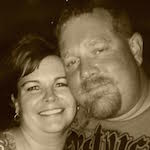 We've Rented with Zindars for 2 Years
Zindars Properties is a great company to rent from. Anytime we needed something fixed or done, Zindars Properties was right there. The house we rented was completely remodeled and clean when we moved in.
Learn how we can help you maximize your property's potential: 217-372-5853