Property Rehab & Maintenance
Do you have a property that isn't performing? Tenants giving you problems?
We are turn around experts—don't let your housing blues get you down. We have years of experience rehabbing and renovating single family homes and apartments. If you have a potential investment opportunity, but are not sure how to get started, give us a call.
We can provide you some guidance in determining a course of action to get your property rent ready, remove deadbeat tenants and help you maximize your potential property rent through smart, cost-effective renovations. We can help you reach the widest audience and turn your property around in quick order.
Our Experience Speaks for Itself
---
We don't simply make big promises—we deliver impressive results
Breathing new life into neglected properties is merely one of our specialties. We've transformed countless rental homes across Central Illinois, trading outdated decor and unappealing home interiors for stunning designs that appeal to a wide audience of potential renters.
We make sure to keep your property in great shape
Why use Zindars Property Management?
Real time email alerts for needed repairs sent directly to owners
24 Hour Response rate for repair requests sent through our online
system
Photo Documented Repairs—Emailed results sent to owners
In-house maintenance to keep costs down for owners for most repairs
The two largest expenses we have found in owning and managing rental property has been property taxes and maintenance. However, property taxes can't be really controlled outside of appealing your taxes with the local taxing authority. Property maintenance on the other hand can be mitigated and overseen so that those costs remain low or at least reasonable so that a small maintenance problem doesn't become a big money losing problem.
Our company got started buying and renovating single family distressed homes. We have had to deal with just about everything maintenance issue that could have come up. Whether that be 100 bats in an attic or a clogged sewer line that backed up into the basement, we know how important monitoring and maintenance can be for a property. We feel that a small problem can become a big problem if left unchecked. In addition, we want our tenants and investors to be happy, and this goes to the heart of property management. Property management is a people business. If your tenants are happy they will let others know how great it is to rent from us and the word spreads and we get more potential customers increasing our pool of applicants and driving the bottom line.Unlike other management companies, we have the experience to deal with these problems and have the knowledge and contacts to ensure that repair work is done quickly and effectively for a fair amount.
Online Maintenance Requests
Furthermore, we offer online maintenance request for our tenants that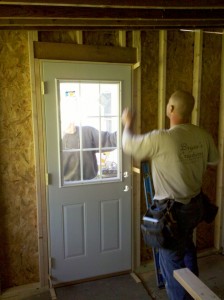 allow them to quickly let us know if a problem exists. They can simply take a photo using their smart phone and upload it through their account and a work ordered is created. We also track all internal work orders through our management software so we know how, when, and where a problem exists. We believe clear communication with tenants and quick responses to maintenance problems are very important.
24/7 Emergency Support
Tenant repair issues don't stop during business hours. Sometimes there are emergencies such as the furnace failing in the winter or a water leak in the crawlspace that need to be taken care of immediately. We are available to take action to get those problems resolved.
We provide all of our investors with email alerts with any repairs or maintenance issues. Any repair issues that are deemed to be over $250 will be approved ahead of time by property owners. If the repair is estimated to cost less than $250 than we will make that repair and bill your account through our system. Furthermore, any and all repairs will be documented and photos uploaded for any repairs completed. We want investors to have peace of mind knowing that their property is properly maintained and that repairs are done satisfactorily.
.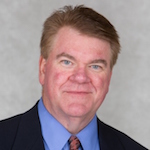 It's Been a Pleasure Working with Tyler
Tyler Zindars has been a business customer of our Bank since 2011. Tyler does quality restoration work and his properties are in excellent condition when his tenants move in.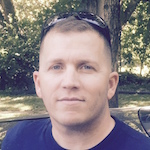 Tyler Zindars Sets the Standard
Mr. Zindars displayed the utmost professionalism, personal attentiveness, and haste to emergencies I have encountered ever with a landlord. Tyler sets the standard of how a property owner should treat tenants.
Discover the Market Value of Your Property
Reach out today to schedule a free consultation.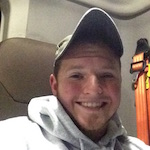 A nice and quiet neighborhood
The property is well managed and maintained. Tyler is a very good landlord and I would recommend him to anyone. He has been very prompt and understanding of my concerns.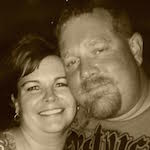 We've Rented with Zindars for 2 Years
Zindars Properties is a great company to rent from. Anytime we needed something fixed or done, Zindars Properties was right there. The house we rented was completely remodeled and clean when we moved in.
THE ZINDARS ARE CARING PEOPLE
"I have been a tenant of Zindars Property Management for 4 yrs. They have always been responsive to any maintenance requests I,ve had, which have been few since the property is so well maintained inside and outside. It was beautifully updated when I moved in with quality materials. I have been proud to call it my home. I highly recommend any home or apartment that they manage. It has been a very positive experience for me. And, I must add that Tyler and Alexis Zindars are caring people who truly want their tenants to be happy in their properties, Jessica, who is their indispensable assistant, is pretty great too!"
-Cheryl Sprague, Satisfied Tenant
Learn how we can help you maximize your property's potential: 217-274-7089