Say Goodbye to the stress of diy Management
Managing the needs of a rental property can prove tricky, even for experienced landlords. From finding great tenants to responding to maintenance calls, property management requires a significant investment of your time and energy. If you're tired of spending your evenings and weekends attending to the responsibilities of your rental home, why not turn to our qualified team? 
At Zindars Property Management, we understand the challenges homeowners face—we're property owners ourselves! We treat every home as if it were our own, and we use proven management techniques to maximize your rental's potential. We can even help you revitalize distressed properties and implement longterm maintenance strategies to keep the home performing optimally. 
Learn More About Our Customized Management Solutions
We Market Your Home
Don't hedge your bets on Craigslist or take out a classified ad and hope for the best. By entrusting your home to Zindars Property Management, you'll benefit from cutting-edge marketing techniques that include both digital listings and real-world advertising tools. We find great tenants fast, cutting down on vacancy rates and saving you money. 
We're the Maintenance Experts
Stop worrying about the state of your property, and instead let our experienced team work to maintain your home's health. We've worked with properties across East Central Illinois, performing complete rehabs, renovations, and addressing day-to-day repairs. With our team at the helm, your home will stay in top shape. 
Financial Stress? Turn to the Pros
Monitoring the expenses and income of a rental property requires a keen eye for detail. We understand the challenges that often plague rental properties, resulting in expensive upkeep. We resolve these issues, provide carefully documented statements, and offer support from our in-house CPA for those tricky financial questions.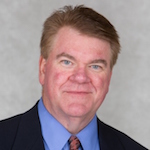 It's Been a Pleasure Working with Tyler
Tyler Zindars has been a business customer of our Bank since 2011. Tyler does quality restoration work and his properties are in excellent condition when his tenants move in.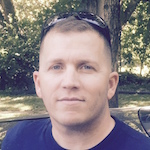 Tyler Zindars Sets the Standard
Mr. Zindars displayed the utmost professionalism, personal attentiveness, and haste to emergencies I have encountered ever with a landlord. Tyler sets the standard of how a property owner should treat tenants.
Discover the Market Value of Your Property
Reach out today to schedule a free consultation.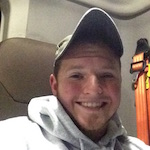 A nice and quiet neighborhood
The property is well managed and maintained. Tyler is a very good landlord and I would recommend him to anyone. He has been very prompt and understanding of my concerns.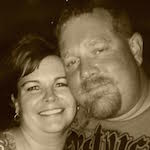 We've Rented with Zindars for 2 Years
Zindars Properties is a great company to rent from. Anytime we needed something fixed or done, Zindars Properties was right there. The house we rented was completely remodeled and clean when we moved in.
THE ZINDARS ARE CARING PEOPLE
"I have been a tenant of Zindars Property Management for 4 yrs. They have always been responsive to any maintenance requests I,ve had, which have been few since the property is so well maintained inside and outside. It was beautifully updated when I moved in with quality materials. I have been proud to call it my home. I highly recommend any home or apartment that they manage. It has been a very positive experience for me. And, I must add that Tyler and Alexis Zindars are caring people who truly want their tenants to be happy in their properties, Jessica, who is their indispensable assistant, is pretty great too!"
-Cheryl Sprague, Satisfied Tenant
Learn how we can help you maximize your property's potential: 217-274-7089